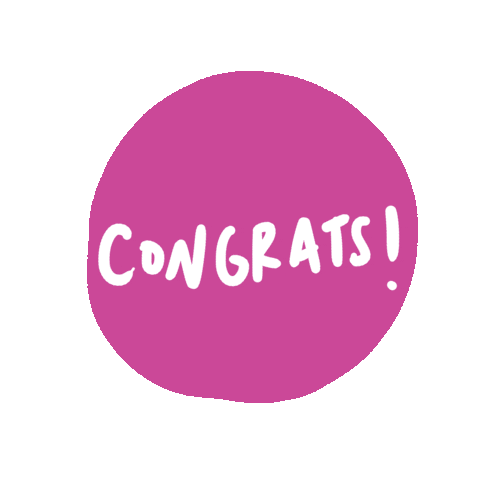 This page includes instructions for matched and returning families, as well as any family that has been accepted from the waitlist via MySchoolDC.
---
Now that you have been accepted into Paul, please read, download and/or print the quick and easy steps to enroll your child!
Ahora que ha sido aceptado en Paul, lea, descargue y / o imprima los pasos rápidos y sencillos para inscribir a su hijo.
Steps to Enroll Your Child at Paul for SY21-22 (SPA)

---
STEP 1: Check first! If you are NEW to Paul and have not received acceptance through the MySchoolDC system please call our Enrollment Hotline at (202) 378-2268 and leave a message or email enrollment@paulcharter.org. Note: If you are returning to Paul or have already been matched/accepted via MySchoolDC, proceed to Step 2.
STEP 2: You will receive an email with a Snapcode to begin the online enrollment process. The Snapcode is your child's unique enrollment code and is required to complete the online registration form. If you need your child's Snapcode and do not see the email, please call our enrollment hotline at (202) 378-2268 or visit the school during our enrollment office hours. Click here to view our hours.
---
NEW FAMILIES:  Click here to begin the online enrollment process. First time users will need to enter their Snapcode. If you already started your application, click "Continue Your Work" on the right of the page.
RETURNING FAMILIES: Click here to begin the enrollment process for this school year. Once you enter your Snapcode, you will be prompted to "Sign In". If you remember your credentials from last school year, you can enter them here (there is a "Forgot Password" option) or you can create a new account. You can also contact our Enrollment Hotline at (202) 378-2268  for further assistance.
If you have any problems with accessing the online registration form, please email us at
enrollment@paulcharter.org

or call our hotline at (202) 378-2268.
---
STEP 3: Once you have completed your online enrollment form, you will need to provide Proof of DC residency. New families will also need to sign the Scholar Records Release to allow us to ask your child's current school for their academic records. You can complete step 3 in two different ways:
IN PERSON: Come to the school during our Enrollment Office Hours. Please bring with you acceptable proof of residency. View acceptable documents below:
---
Office Hours for Enrollment
Paul's enrollment team is available to assist you both remotely and on campus by appointment. You can reach the Enrollment team by emailing enrollment@paulcharter.org or calling (202) 378-2268 between 8:30 – 5:00 pm daily.
HOURS:
Tuesdays, Wednesdays, Thursdays
8:30am-3:30pm
Enrollment assistance takes place at Paul Public Charter School's campus located at 5800 8th St NW, Washington, DC 20011. Enter from 9th Street NW/Missouri Ave. NW or 9th Street NW/ Peabody St. NW. Enrollment is in the red annex building. The Enrollment team at our school is here to assist you! For help, please contact enrollment@paulcharter.org or (202) 378-2268.
If you need assistance completing the MySchoolDC application for Paul or accepting an offer, please come in during our Spring Enrollment Office Hours or call our Enrollment Hotline at (202) 378-2268 and leave a message!
VIRTUAL: To complete Step 3 virtually, you will need to:
Send your acceptable proof of residency documentation

(see page 2 of this document

) to us at

enrollment@paulcharter.org

. 

Once a member of our enrollment team has reviewed the documentation, they will follow up with you if anything else is needed. 

Once the documentation has been accepted by the enrollment team, we will send you a virtual DC Residency Verification Form (DCRV) through (SYSTEM TBD) to your email.

You will need to sign the DCRV through this system only. 
---
Policies pertaining to DC Residency Verification: 
We can only accept the signed DCRV in person or via (SYSTEM NAME) per OSSE regulations. We cannot accept the signed DCRV form via email. 
The person providing proof of DC residency must be the student's parent or legal guardian/custodian. You may be asked to submit court documents to establish guardianship/custodianship.
If you are not the parent or legal guardian/custodian via court order, you will need to submit additional documentation to verify Other Primary Caregiver (OPC) status, including the OPC form and documentation to support your caregiver status (see page 2 of the form). 
If you do not have the relevant documentation for the OPC form you can also complete the attestation form and have it signed by a third party, such as a  legal, medical, or social services provider. 
The Enrollment Team can help you with the Other Primary Caregiver forms – please reach out to us via email at enrollment@paulcharter.org or by calling the Enrollment Hotline at (202) 378-2268, or come into our Enrollment Office Hours.  
The deadline to complete Steps 2 and 3 is May 1st, 2021 for all RETURNING and students MATCHED to Paul through the MySchoolDC Lottery. After May 1st, availability for all students – both NEW (lottery matched) and RETURNING families – will not be guaranteed and will be on a first come, first serve basis determined by grade level availability. 
NEW students accepted after the MySchoolDC lottery will be given a deadline in their acceptance letter from Paul that is based on the date of their acceptance, with the earliest deadline being May 1st. After the communicated deadline has passed space is no longer guaranteed and will be determined by grade grade level availability. 
Step 4: In addition to providing Proof of DC Residency, ALL families need to submit the following documents before your child can start school in August. These documents can be submitted in person during our Enrollment Office Hours or emailed to enrollment@paulcharter.org. 
Additionally, NEW STUDENTS must submit: 
Birth Certificate

Copy of Individualized Education Plan (IEP)/504 plan (if applicable)

Final Report Card

– Grades 6-10

 

The final report for the school year must show completion of the previous grade or be accompanied by a letter from the school stating your child successfully completed the grade. Your child's grade level placement at Paul PCS is not guaranteed until this documentation is received

Official Transcript

(All new 10th,  and any 9th grade applicants who earned high school credit in middle school)

The transcript review will determine the appropriate grade level and course placement

. If a student does not meet the requirements for the grade level that they were accepted for, they may be placed back on our waiting list for the appropriate grade level. The final report card and transcript for the year must be provided in order for us to create a schedule for your child. 




---