---
💻QUICK ASSISTANCE | Apply to Paul Public Charter School online via My School DC
Contact enrollment@paulcharter.org or call (202) 291-7499 to set-up an in-person appointment or receive remote help from the Enrollment team via phone call, ZOOM or FaceTime! Se habla espanol.
Póngase en contacto con enrollment@paulcharter.org o llame al (202) 291-7499 para programar una cita en persona o recibir ayuda remota del equipo de inscripción a través de una llamada telefónica, ZOOM o FaceTime. Se habla español.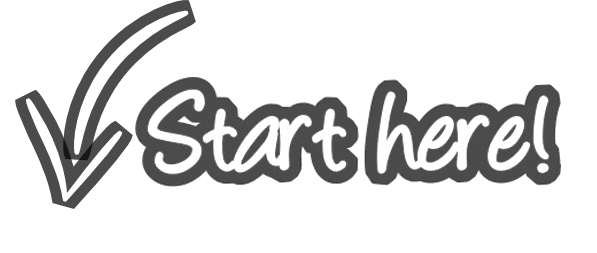 Join us for our next enrollment event:
Saturday, May 21st,  2022
Health and Wellness Fair
12:00 pm – 3:00pm
5800 8th Street NW Washington, DC
---
STEP ONE: Complete the Online Registration Form
To complete the online registration form you need a SnapCode which is your child's unique enrollment code. It will be emailed to you from the enrollment system on Monday April 4th. You will use the SnapCode to fill out the Online Form. You cannot prove residency or sign and complete re-enrollment without the Online Form.
STEP TWO: Prove DC Residency – 
Families must provide proof of DC residency every school year after the online registration form is completed. You can complete this process in-person or virtually.
💻QUICK LINKS Residency Verification Forms (Click here to view the  acceptable and documents for DC Proof of Residency)
-DC Residency Verification Form – 2022-23 School Year (PDF)
–Formulario de verificación de residencia del DC – Año escolar 2022-23 (PDF)
– ACCEPTABLE Proof of Address Documents for School Enrollment
– Documentos de prueba de domicilio ACEPTABLES para la inscripción escolar
In-Person: Visit the Paul PCS campus during our Enrollment Office Hours (8:30am – 3:30pm) in April. Bring acceptable and original copies of your proof of residency documentation. We will review the information and complete the DC Residency Verification Form with you in-person. We will have special Saturday hours on April 23rd from 8:30am – 12:00pm. Evening hours are available by appointment.
Virtual: Email your acceptable documentation to enrollment@paulcharter.org. A member of our team will review the documentation and follow up with you if anything else is needed.
Once your documentation has been accepted, we will send to your email an electronic copy of the DC Residency Verification form (Formulario de verificación de residencia del DC) through a system called PandaDocs. This system will allow you to sign and date.
We must receive your signature through the PandaDoc system or in person. We cannot accept the DC Residency Verification form itself over email per OSSE regulations.
STEP THREE: Additional Documentation Required  to start school before the school year starts:
Physical
Immunization Records
Dental
Final Report Card
Transcript (for students entering grade 10, or who earned high school credits in MS)
Returning students and students matched during the lottery have until Monday, May 2, 2022 to secure their seat. Students accepted from the Waitlist will be given a deadline (a minimum of 10 business days after date of acceptance) to secure their seat. After the deadline seats are filled on a first come, first serve basis based on grade-level availability.
---
Still not sure what to do in regards to enrollment? Check out these instructions with Ms. Carlo!
🎥 Enrollment Season at Paul Public Charter School
---
Steps to Enroll your child at Paul Public Charter School!
Pasos para inscribir a su hijo en Paul Public Charter School!
Steps to Enroll Your Child at Paul for SY22-23 (ENG) (7) CORRECTED LINK 4.6.22

Steps to Enroll Your Child at Paul for SY22-23(SPA).docx CORRECTED LINK 4.6.22

---
Standard Guidance
Only DC residents are eligible to enroll and receive a tuition-free education in the District of Columbia. Enrollment of the student in a DC Public School or public charter school must be conducted by an individual that has the authority to enroll the student, physically resides in the District, and can submit supporting residency documentation. Individuals who have the authority to enroll the student are Parent, Guardian, Custodian, Adult student, or an Other Primary Caregiver (who must meet strict requirements to qualify). To be a resident, the enrolling person must:
• Be physically present in DC; and
• Submit valid documentation of DC residency.
Valid documentation of DC Residency
The District of Columbia may use whatever legal means it has at its disposal to verify residency. Providing false information or documentation may result in the payment of retroactive tuition,
withdrawal from school, and referral to the DC Office of the Attorney General for prosecution. The below chart displays valid documentation of DC residency.